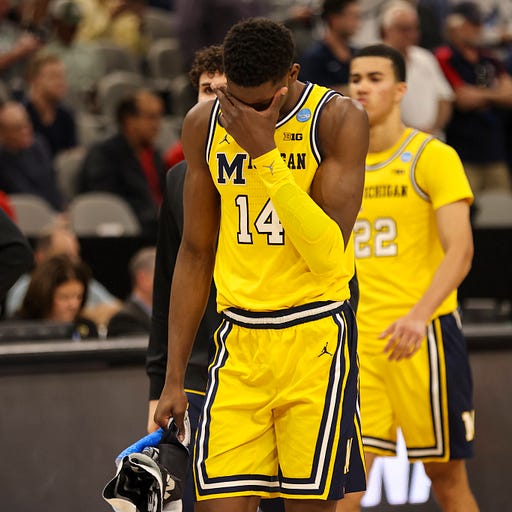 Mar 25 • 32M
Mailbag: Villanova Recap, MBB Offseason, WBB Rotation
Michigan got everything but the buckets last night. Also: looking ahead to an eventful MBB offseason, examining WBB's frontcourt rotation, and talking about the evolution of Amy Dilk's role.
This episode is for paid subscribers
Covering Michigan football, men's basketball, and women's basketball. Low-Key Nice With It Since 2021. For TBP premium subscribers only.
This week's subscriber-only podcast recaps MBB's Sweet Sixteen loss to Villanova, a game Michigan played to a draw or better except when it came to making the actual shots. Then I answer your mailbag questions, which mostly focus on returners/departures in MBB and how Juwan Howard handles the offseason…
This episode is for paid subscribers